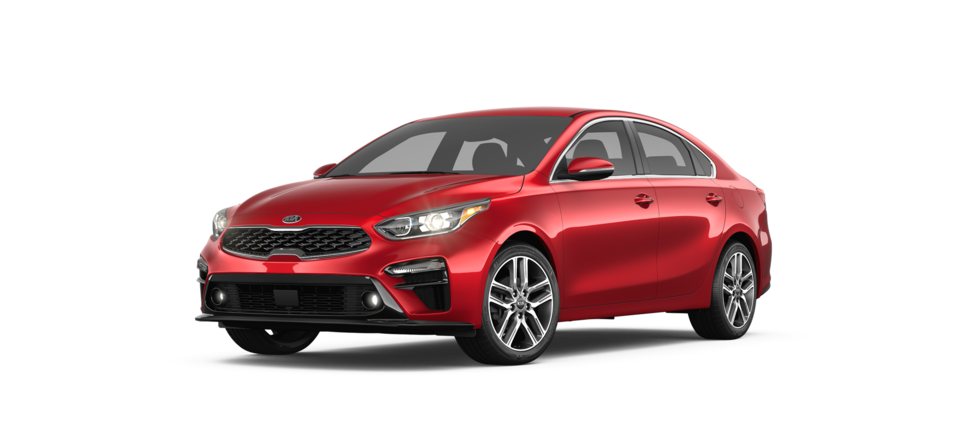 The Formidable Kia Forte
If you're on the hunt for a new sedan, but are having trouble finding the perfect one, the Kia Forte may be the answer. With the Kia Forte, you'll get a spacious sedan with features and comfort to match. Invigorate your drive with Kia Forte today.
The Ideal Sedan for You
When you buy Kia, you know you'll be getting a vehicle committed to efficiency, reliability, and some stunning good looks. With the Kia Forte, that's no different. Whether you go with the base model, or opt for a higher trim level, you'll be getting a great car. Paired with a six-speed manual transmission or the available automatic, the base 2.0-liter is tuned for efficiency while retaining performance.
The Kia Forte is available in multiple trim levels to ensure you can find the perfect one for you. With available tech features and available active safety features, the Kia Forte constantly reminds driver and passenger what it's here for. To deliver an engaging and safe ride. You'll appreciate the lengths Kia has gone to make sure the Forte give an enjoyable ride. Once you get behind the wheel of any trim level Kia Forte, you'll see exactly what we're talking about.
Why Wait? Visit Us Today
If you're searching for a new sedan and haven't found one that can meet your demands, the Kia Forte has the solution. Visit us today and take one for a test drive, you won't regret it once you get behind the wheel. The Kia Forte is deserving of your consideration, and when you visit our dealership you'll find we can answer any questions you may have